PAC Interiors & Floor Fashions, Inc. is eager and excited to work with contractors, builders, and skilled installers on a daily basis to help complete various design projects. Whether a small renovation or a new construction home, we would love to assist. PAC Interiors lives by the values of; Practical, Affordable, and Creative and we stand true to those values. We work with clients of all budgets to service their needs and complement their lifestyles!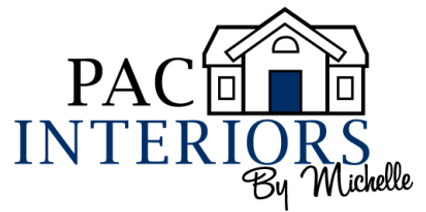 PAC was founded quite some time ago but formed as a corporation in 2000, by Pat Cundiff. Pat created an organized process to procure products in a timely fashion. As retirement approached, Pat transferred PAC Interiors to Michelle Myers mid 2019.
Michelle has been in the Interior Design field for nearly 10 years with a Bachelor's of Science in Interior Design. Her strengths reside in kitchen and bathroom remodels but with an eagerness to coordinate fabrics for custom bedding and window treatments and so much more!

Michelle Myers
Send us an email or give us a call to schedule an appointment with us today! We look forward to assisting you with your home projects!